About Us
The 3PMobile Vision
Our vision is to make the Web more human and privacy a competitive advantage.  We believe it's time to rethink how people interact with the Web by respecting their choices on the collection, flow, use and assignment of their data.  The current all or nothing approach to data sharing and tracking is not good for people or profits.  By respecting consumer choice and building trust, we can create meaningful, individualized experiences and a vibrant negotiated digital commerce ecosystem.
Our Expertise
Our founding team has been at the forefront of proven Internet and Mobile innovation:
Performance
2000
500+ Million Installations
We made the Internet faster
Security
2006
500+ Million Daily Connections
We made the Internet more secure
Privacy
2012
1.5+ Billion Installations
We made the Internet more private
And now, we are focusing our efforts on a more responsive, human interface that respects consumer choice:
Personalization 2016
The Internet of Me
We are making the Internet more personal
Our Approach
Achieving sustained success in today's dynamic, Internet environment requires strategic thinking. The kind of thinking that breaks down the digital divide between profits and privacy. It's time to consider new and sustainable approaches that respect regional privacy regulations and personal preferences, while still delivering and monetizing an individualized experience. Tomorrow's success is achieved by aligning digital business models with the human desire to have greater choice in how we engage online.  How?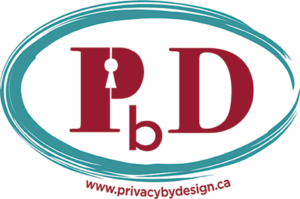 Peter Cranstone, Privacy Ambassador
Our Choice® software provides a responsive, human interface. One that enables a two-way digital conversation using Web standards and a mobile app.  We make it easy to engage users in trust-based services and tailored content, regardless of regional differences or personal privacy preferences.  Choice® is designed to align consumer and business interests by delivering the necessary context to respect user preferences regarding the collection, flow, use and assignment of their data. The kind of data that supports next generation monetization approaches and enhances today's ad and data sales revenue models.
Protect your future by respecting your users.  Get ahead of global privacy regulations and consumer backlash before they impact your bottom line.  Include users in the decision about how their data will be used and monetized. Support tomorrow's more human, negotiated digital commerce ecosystem – today.  Give them a choice.