Building Respect-Based Ecosystems
A New Era of Negotiated Digital Commerce
For more and more countries, privacy rights are being reaffirmed within the context of our digital world.  Considered a fundamental right by most, countries in Europe and Asia are leading the way in citizen privacy protections with regulations like the GDPR in the EU.  With fines that can reach 2-4% of annual turnover (revenues), the stakes are high.  Securing consent (or not) for data usage, prior to being tracked by web-based technologies requires a new approach to Web-based interactions.  One where both parties enter into a mutually beneficial relationship.  Where Negotiated Digital Commerce replaces the one-sided, click-wrap terms and conditions that are no longer enough to satisfy individual consumers, protect at risk populations – or in many countries – the law.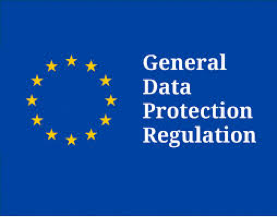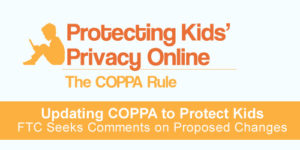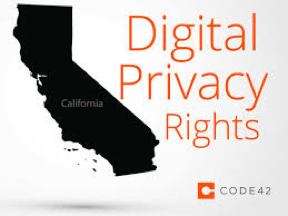 Respect-Based Engagements Drive Long-Term Opportunities
Just as in the physical world, people choose to do business with online retailers and service providers that they trust.   Long-term consumer relationships are built upon delivering a fair value for the cost of the product and service.  But loyalty and trust are being eroded by the lack of respect and transparency surrounding data sharing and use models. Convenience is no longer enough to ensure uninterrupted revenue streams.  Consent can change based upon the context of the engagement, trust-level between parties and personal preferences.  Respecting these differences builds trust and opportunity.   Don't assume your users or customers are okay with tracking – or not.
Privacy is not binary.
Privacy is Contextual.  Simplify Consumer Choice.
The amount of data consumers are willing to share during any given web session may vary.  It depends on the individual, location, service or content being provided and trust-level between them, the web service provider and data processing partners.  Consumers want the option and choices to grant or withhold data sharing consent based upon these, and other attributes of each interaction.  Building consumer choice and transparency into our digital content and services delivery ecosystems, without adding friction, is the first step in building trust and achieving Negotiated Digital Commerce.
"It is far better to adapt the technology to the user than to force the user to adapt to the technology"
– Larry Marine
Adapt to Each User's Context and Changing Digital Privacy Regulations
By Region
By Engagement
By Monetization Model
By Individual
---
"Whatever in creation exists without my knowledge exists without my consent. "
– Cormack McCarthy, Pulitzer Prize winning author, from Blood Meridian, or the Evening Redness in the West
---
Terms and Conditions Apply – Starting with Consent
Choice® simplifies consumer consent sharing and personalized content and service delivery, without tracking.  Once the individual's consent choices are known, each service provider and consumer can interact based upon their unique agreed upon rules of engagement.  For those individuals who prefer not to be tracked, Choice® can provide engagement-specific device, location and preference data that may be used to deliver personalized content and services.  Convenient.  Personal.  Compliant.
A Strategy Based on Choice® is Good for Everyone
Improve Margins
Easily add or remove content and services based on need or profitability – by market, region or individual
Drive New Revenue Models
Package, share and monetize data based upon new negotiated digital commerce models and trust certification programs.
Preserve Convenience
Provide a single interface for consumers to consent and share with their trusted service and content providers via their phone.
Improve Competitiveness
Increase what matters to consumers – convenience, privacy, and control.  Create an adaptive, personalized, respect-based experience for each user.
*Christensen, Grossman & Hwang:  The Innovator's Prescription
Reduce Care Delivery Costs
Individualized navigation, engagement and usage data keeps patients out of the ER and in-network.
Reduce Service Delivery Costs
One web standards based approach that works for any industry, region or country
Increase Lifetime Values
Trust builds engagement.  Engagement builds loyalty and satisfaction.  Increase data sharing, increase service utilization, monetize new types of data.
Reduce Risk
Choice® lets you cost-effectively adapt your strategy for tomorrow's evolving business models and regulatory environments.